Sebastian,
I have been thinking for quite a while now of what I wanted to write to you, for your first birthday. Because I am a sucker for continuing themes, I decided to come back here to your blog where everything began. Where you were nothing more than an idea, a lofty hope that I kept buried deep inside. I was so afraid to let hope in, because in my experience, losing it is far worse than not having it in the first place.
And then you came. On your own terms, in your own time, you came with such a force that my entire world shifted on its axis. I waited my entire life to see your face, and then there you were. Pink, smooshy, with a full head of dark brown hair – and much bigger than anyone told me you would be. And I want to tell you, I'm sorry that I never shared our first photos together. I had a lot of reasons: the angle is not flattering, being awake for 48 hours, in labor for 26 – your Mommy was just not looking her best. After thinking about this for a while, I realize how vain that is. So, for the first time online and shared with anyone, these are our first photos together. I no longer care how big, gross, and ugly I look in them. And do you know why? This was the day that I met you.  This was the day that I got to touch your skin, kiss your head, and rub my cheek on your soft hair. Creating you was hard work. Having you was hard work (they do call it labor for a reason). But I made a promise when we started this blog, that I would write about the good, bad, and ugly and well – that includes myself. So here we are together for the first time, on July 23, 2017. One year ago, today.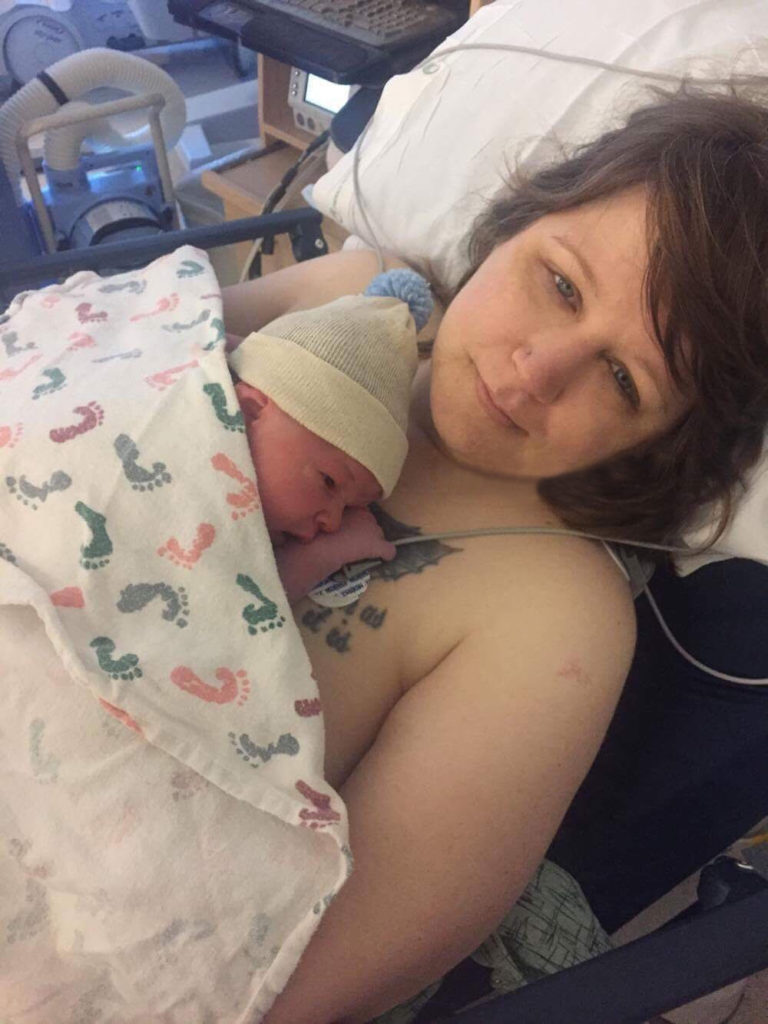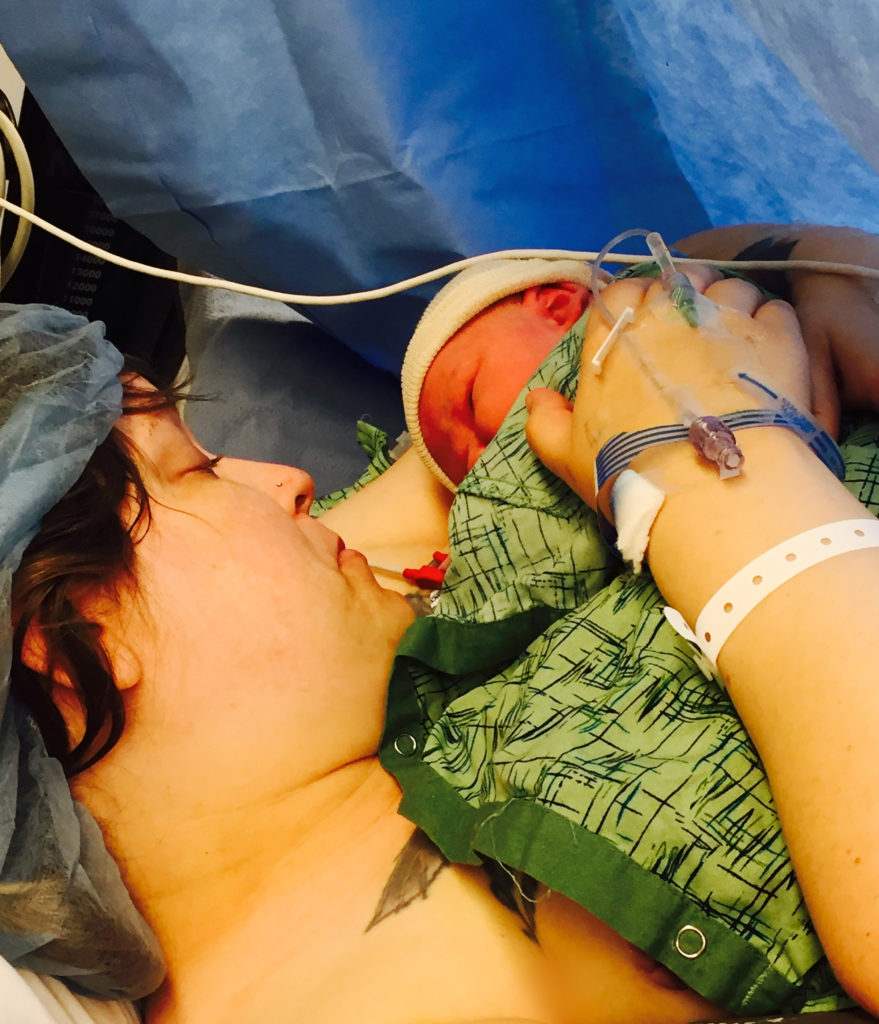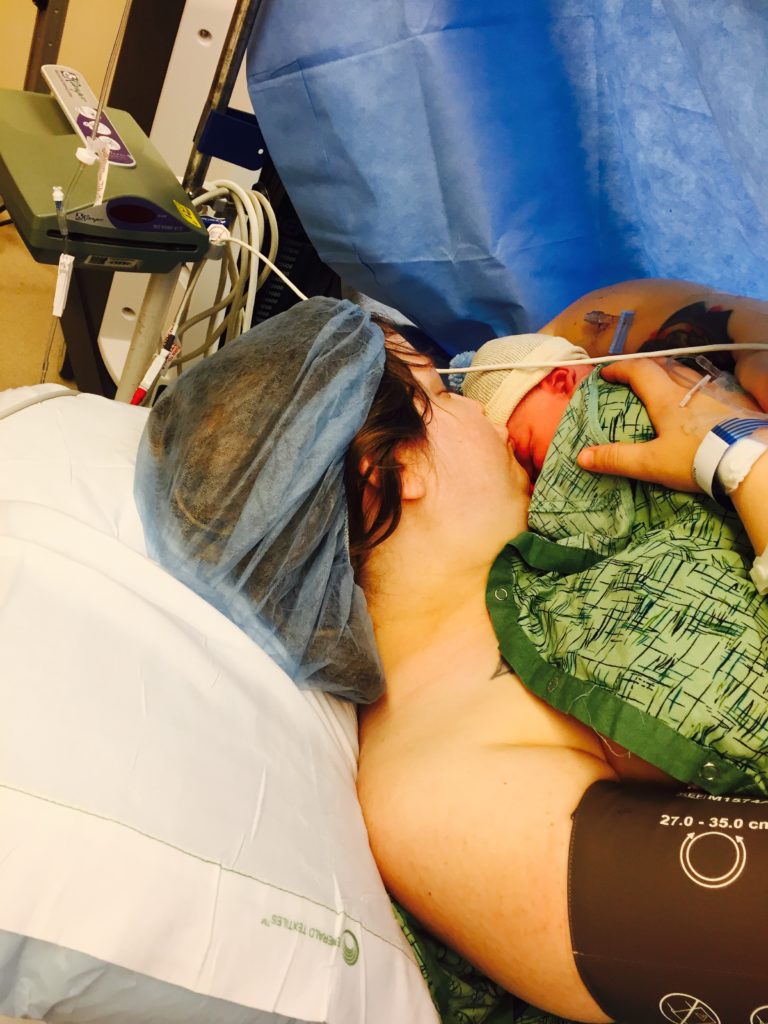 Little Bear, I promise you that I will always try my very hardest to give you the very best of me, and that I always will love you – whoever you choose to be.
Watching you grow this first year has been an experience that I will never forget, and one that I will always treasure. Through everything we have gone through, I am grateful for every single day that I get to love you, hold you, and kiss your cheeks. Your daddy has my heart, and you are my heartbeat.
Happy birthday, my sweet, curious, and lovely boy.
I will never, ever, stop loving you.
XoXo,
Mom